Offering something truly unique
Buy a UOY gift card to offer
Our gift card is sent by email and you can choose the date and time of its delivery. It can be used online, or in store. The card is valid for a period of three months from the date of purchase.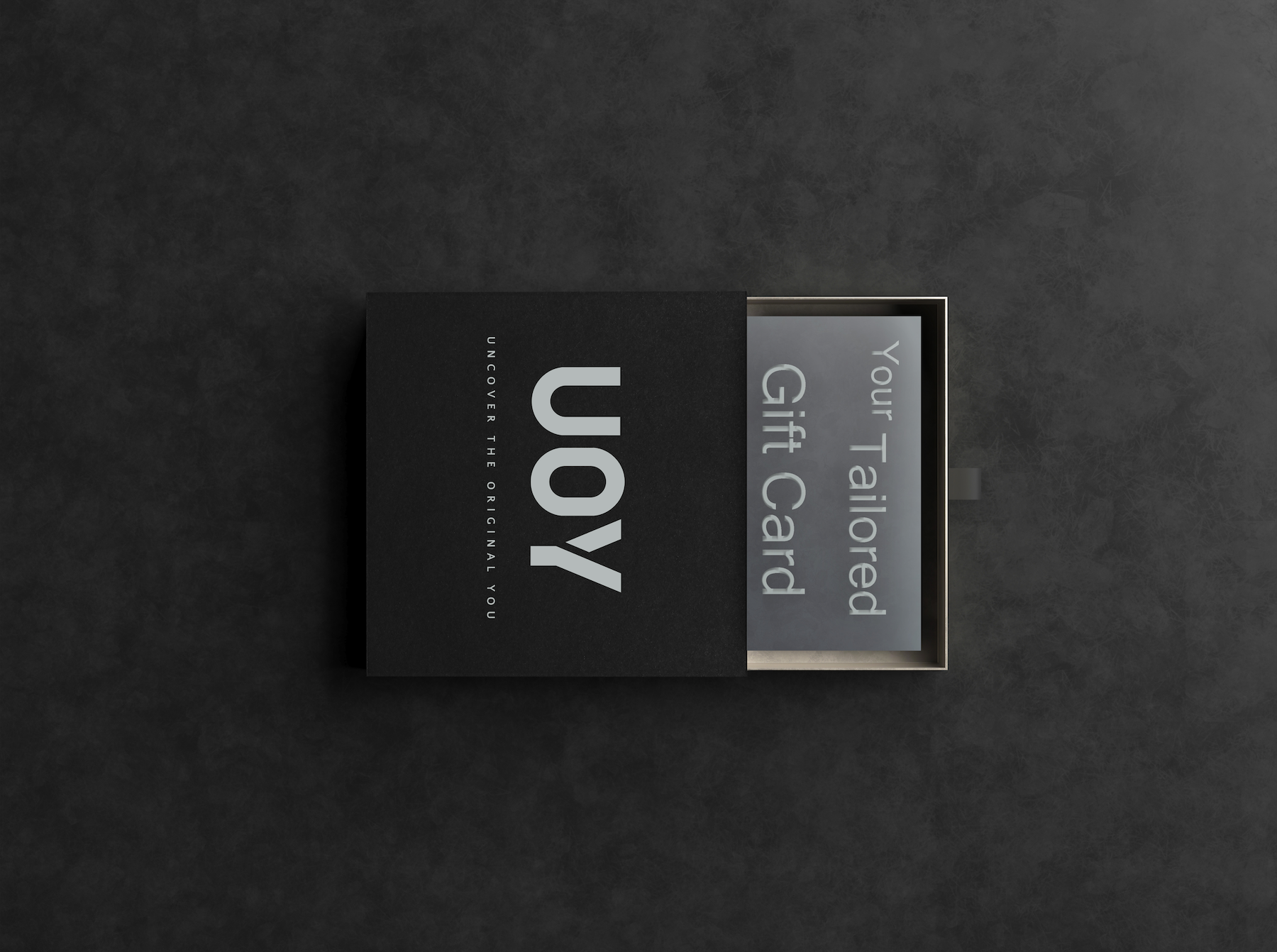 Have you received a UOY gift card?
Redeeming your UOY gift card is really simple. Just make a purchase on our website and, at the checkout, just put the gift card code on the "gift card or discount coupon" field. The amount will be discounted from your purchase. You can also redeem it instore. You just have to present it on your next visit.
explore collections